Autumn is making its gradual way into the garden with much pruning to do and leaves starting to turn and fall.
Meanwhile, I am taking part in the Somerset Open Studios until the start of October. Sarah Truscott has opened her conservatory and garden to Viv Meadows and myself to use for the event, while she shows her scarfs, rugs and tea-towels in her weaving shed. Viv and I are showing paintings and prints with some cards on sale too.
This year I have mounted prints onto chunky plywood blocks to give a neat sharp finish. The quality is good and they look like paintings on wood rather than prints.
On Saturday I take 'Old School House Poppies', to Bath, as it has been pre-selected for the Bath Society of Arts Annual Open.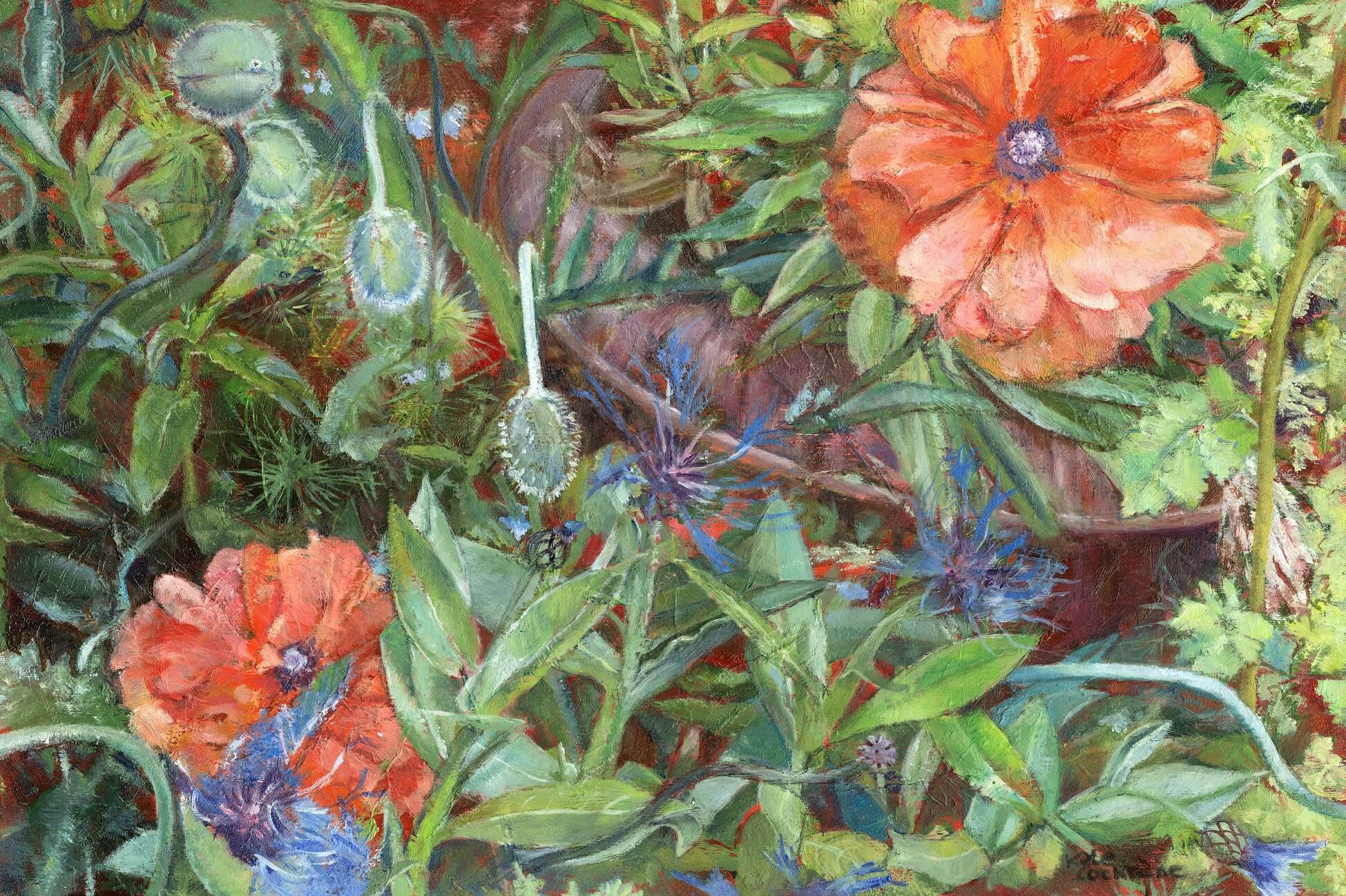 Old School House Poppies, oil on board, 23 x 33cm
October will be a time to prepare for November with the CAM Valley Art Trail, the Contemporary Art Fair in Windsor, and a one-woman show in the new Woolverton Gallery north of Frome. Lots to do!