November has been a busy month!
I started with the Cam Valley Art Trail at Camerton Village Hall. Sadly for all of us participating the footfall was low and not many sales took place. However, we enjoyed being out at an Arts & Craft Trail and meeting fellow artists and visitors.
Having prepared for the Cam Valley I was nearly ready for the following weekend at the Windsor Art Fair. I had planned to do a Contemporary Art Fair 18 months previously at Newbury, and was finally at Windsor racecourse for my first Art Fair. Peter and I thoroughly enjoyed the experience, meeting other artists, visitors and generally networking. I sold my little Holly painting though!
Holly with Berries
Oil on canvas board
5″ x 7″
Again few sales for myself and some of the others, though long-established sellers seemed to do okay. Good contacts were made, and I was persuaded to take a stand at the Surrey Art Fair in Goodwood for next May. The organiser, Fraser Renton, loved my work and has thrown in a complimentary stand for my paintings as part of my costs! So I am delighted he saw my paintings!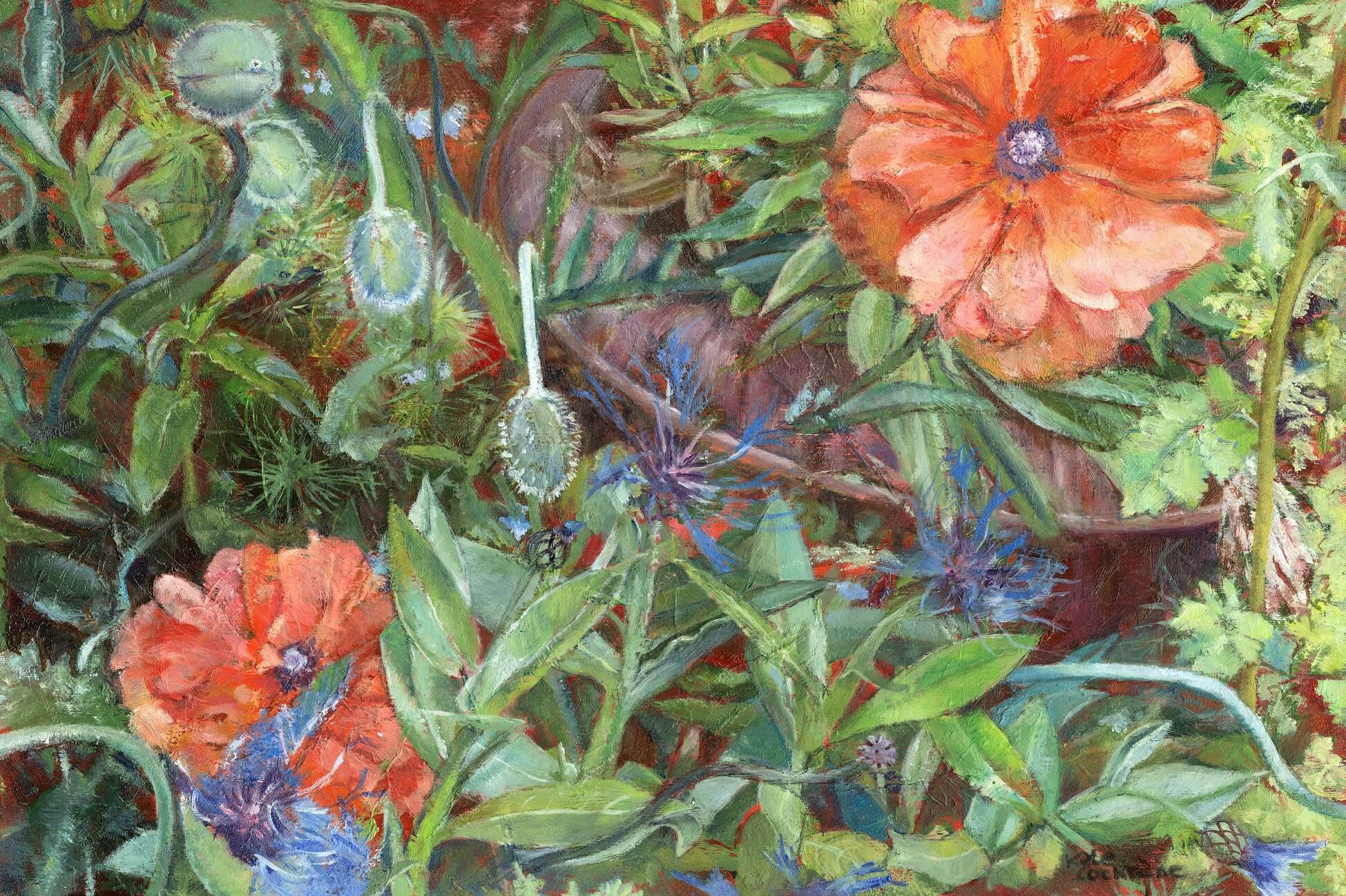 For the last week my paintings have been at the Woolverton Gallery, near Frome, along with Lynn and Brian Baxter's colourful paintings. A good mix of work from abstract to figurative. We enjoyed a champagne PV thanks to gallery owner Ray jones and a few paintings by Lynn & Brian sold.
On Monday I take two paintings to The Pound at Corsham for the 13th Annual Pound Arts Open, 3-24 December 2021.
Next weekend sees some of the Keyford artists at three venues – open houses, including mine, for the Keyford Midwinter Joyant! Hats, knitwear, paintings, cards, print, jewellery and gifts all for sale in time for Christmas. 10am – 5pm Saturday and Sunday 4th & 5th December.